Hi, and welcome to the first issue of European Focus,

Have you ever asked yourself why it's also a problem for you personally that the European public sphere is still so weak?

"One doesn't need to be a naive Europe enthusiast to ask this question," our Polish colleague observed during our first weekly European Editorial meeting marking the start of this newsletter.

And he has a point, doesn't he? Russia's war of aggression against Ukraine, the rise of right-wing populists in Europe, the fast spread of Covid-19 conspiracy theories, the climate emergency and the energy crisis are just a few examples that prove our European societies face great challenges and dangers that transcend borders. 

It should be clear to everybody by now: We're all in it together.

That's why all of us, including European journalists and media, need to develop new habits: get out of our national bubbles and start discussing our common issues and problems with each other, instead of talking only about "the others". 

With European Focus, we'll try to open a small European window each week in your inbox, with five short pieces written by our rotating team of authors and Editor-in-Chief.

Thanks for joining us in our experiment and please share the word!
No European debate, no European democracy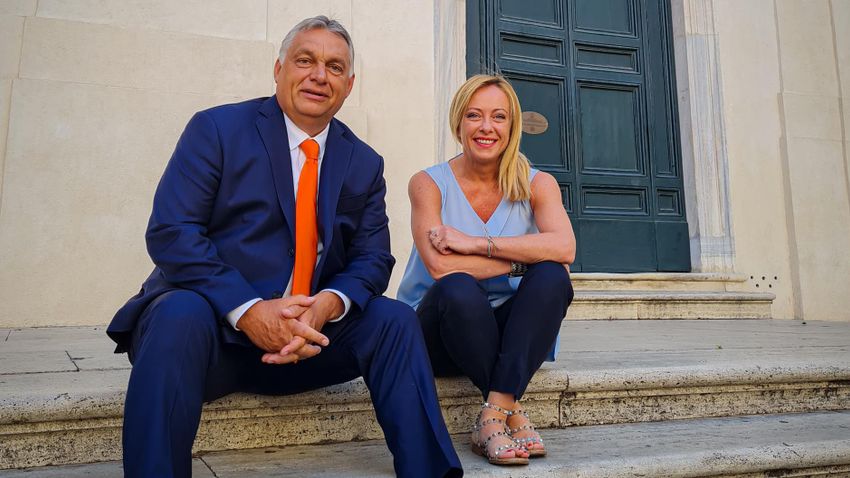 Italy woke this week to the rise of the most far-right leader since Mussolini. In every European capital, the extreme right rejoiced. If public debate was more mature, we'd have foreseen not only Giorgia Meloni's win, but also her tactics.

If we'd looked more closely at Budapest, for example, we would have seen that its strongholds of "illiberal democracy" serve as connection points for the European extreme right. I was there in April to report on elections; but what I found concerned Rome and Paris as well.

At the pro-Orbán Danube Institute, Erik Tegnér, lieutenant to French far-right presidential candidate Éric Zemmour, was a visiting fellow. There too was Hungarian President Katalin Novak, who previously teamed up with Lorenzo Fontana of Italy's right-wing Lega to invoke the 'traditional family'. Francesco Giubilei, a young ideologue of Meloni's "conservative turn", has also built ties with pro-Orban think-tanks.

Back in Rome, Meloni's Fratelli d'Italia used the campaign to attack Peppa pig's first same-sex couple. No coincidence. In Hungary, cartoons are reported to the media authority under anti-LGBT legislation. Orbán began his new mandate by declaring gender "the great problem of Europe". Meanwhile, it's business-as-usual between Hungary and Russia.

The more that Europeans understand how the extreme right handles identity politics elsewhere in Europe, the better they can debunk such tactics.

Days before Italy voted, Ursula von der Leyen said "we have tools" for countries that take illiberal turns. But the precondition for a strong European democracy is real democratic debate – and it starts from below. This doesn't mean on social media alone: Mark Zuckerberg is already represented, with Meta's 2022 budget to lobby Brussels at €6 million, up from €450,000 in 2015.

One crucial pressure group is still underrepresented: European public opinion. To build it up, let's start with all of us.