Hi from Berlin,

The Vilnius NATO summit was about security and unity. This centered on the security of Europe and Ukraine and the promise of Swedish membership. There were handshakes (one made the headlines) and a commitment to at least consolidated support for Ukraine, although there is no clear timeline for Ukrainian membership.

When we talked about the summit at our team conference last week, it also became clear how we have different understandings of security. In Ukraine, the need for vigilance has been so pervasive for years that people like our colleague's former editor have developed a quasi-prophetic talent.

In Estonia, there is a growing awareness of the need to defend personal life and the country. And in Germany… well, our government has at least doubled the ammunition stockpile in recent months, it seems, but this is still at a very low level.

Where is your country in this scale of (in)security?

Teresa Roelcke, this week's Editor-in-Chief
Wake up! The Russians are coming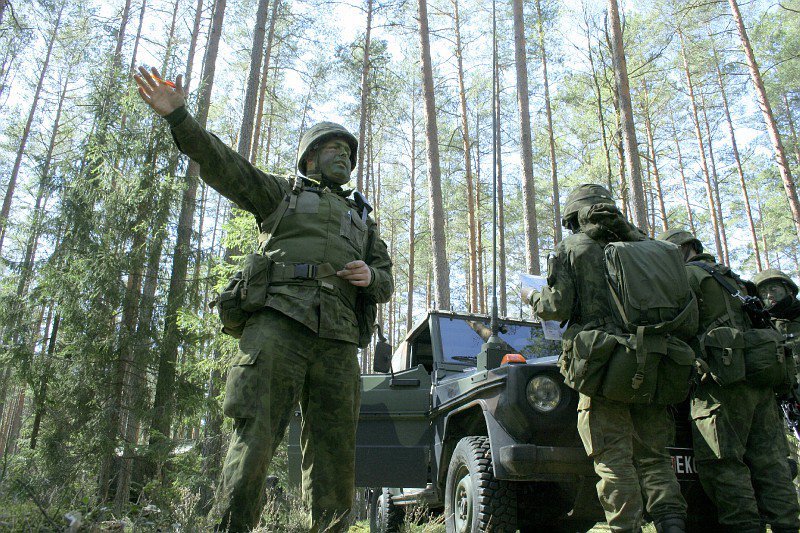 It was about 4am in 2010 when our infantry squad of ten soldiers was preparing to ambush the passing "enemy" – another set of Estonian conscripts on the country's military service which is mandatory for men.
Everyone hiding in that damp and dark forest was dead tired due to intense training. We all suffered from sleep deprivation and most of us felt cold. I was assigned with a Ksp 58 machine gun. I teamed up with Andres, a mate who was responsible for feeding ammunition to the 1.2 metre, 12 kilogramme beast of a weapon that fires up to 16 hellishly loud rounds per second.
We had to stay alert, but I was barely awake. Andres, who was next to the gun barrel, had fallen asleep. Then a soundless signal was given to us: open fire! Alas, Andres was shaken by the sound of the machine gun firing (blanks, of course) right next to him. Poor Andres. He woke up to an ambush.
Thankfully it wasn't real, in the same way a war in our part of the world did not seem real in 2010.
I thought of experiences like this when I was in Vilnius last week covering the NATO summit. One of the key topics for our readers at Estonia's leading news portal Delfi were the defence plans for our region. These are the same ones I will follow as an infantry platoon commander, if it should become necessary for reserve units to fight for the defence of Estonia. New reserve units have been assembled in light of the enhanced aggressiveness from Russia.
It's been thirteen years since my service, but I will go back to the woods in September for a ten-day mandatory training period. Thousands of others will be there. We'll have to stay more alert this time, because the threat feels much more real.
SUBSCRIBE TO EUROPEAN FOCUS
One handshake, but zero promises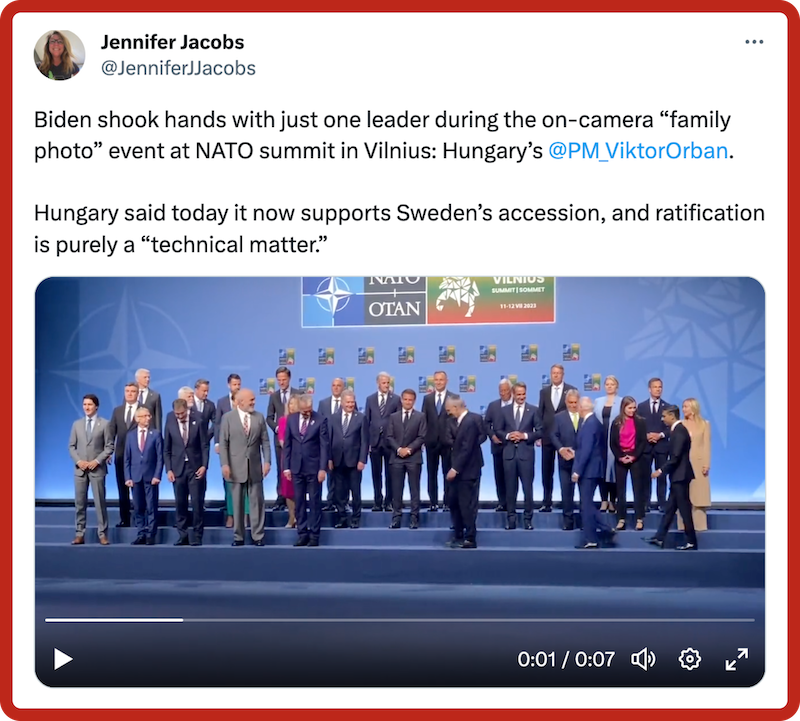 When NATO leaders gathered for their "family photo" at the recent summit in Vilnius, the cameras captured a surprising moment. Walking onto the stage, United States president Joe Biden shook hands with just one leader: Viktor Orbán, prime minister of Hungary.

Given the not-so-amicable relationship between the two countries, most commentators speculated that the gesture was to thank Hungary for its willingness to finally support Sweden's NATO accession.

However, as the summit ended, it became clear that the handshake was not enough to change Budapest's position. As senior government officials admit Hungary is waiting for Turkey to lift its veto, there is still no date set for the final vote in Parliament, which would be necessary to fulfil Orbán's promise.

Orbán also made it clear in an interview his views on Washington were unaltered: that if America wanted peace, it could happen by the next morning. But that the conflict in Ukraine would drag on because people in the West wanted the war to continue.
SUBSCRIBE TO EUROPEAN FOCUS
French Army heads east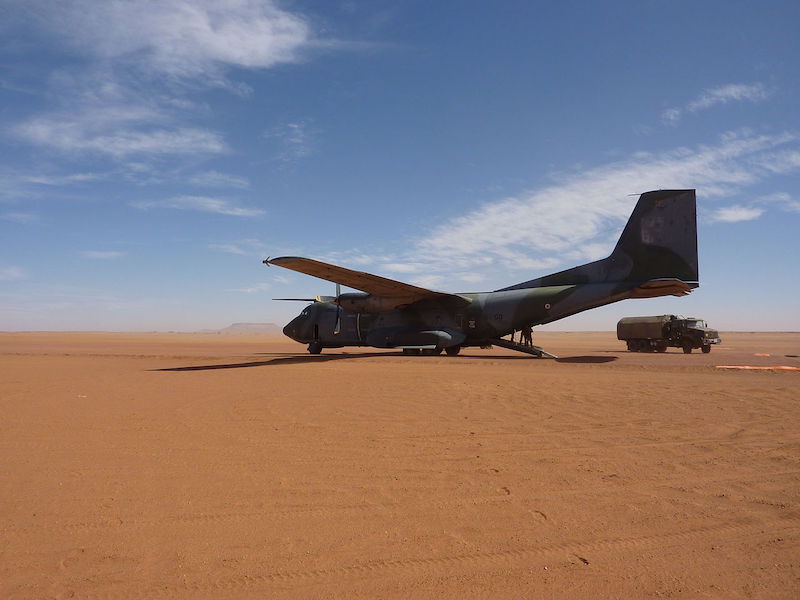 For French soldiers and officers, their deployment in Romania since 2022 has been a practical apprenticeship in NATO. This might be a surprise given that the French army is the third largest in NATO, but France has had a complicated relationship with the Alliance over the decades.
In 1966 Charles de Gaulle withdrew the country from the integrated command, while more recently, Emmanuel Macron said the organisation was experiencing "brain death" in 2019. Since the early days of the full-scale invasion of Ukraine, Paris has become more involved, sending troops to Romania to "reinforce NATO's defensive and deterrent posture" and "consolidate the protection of Europe's eastern flank", according to the ministry of defence.
SUBSCRIBE TO EUROPEAN FOCUS
The Aigle mission, part of the Rapid Reaction Force, now includes around 1,000 French troops. They work with Belgian, Dutch, Romanian and US soldiers in Constanța, on the Romanian Black Sea coast. For the French army, more accustomed in recent years to operating in a desert environment and facing terrorist groups, this is a major change. In Romania, it is working in coalition to act as a deterrent against Russia.
For an incoming enemy missile, the Romanian airbase of Mihail Kogalniceanu is only seven minutes' flight from occupied Crimea. If Moscow pushed its invasion further west, this Aigle Mission would form the first line of defence. Now French soldiers have to learn how to make different equipment work together, learn the doctrines and tactics of their allies and improve interoperability.
The French army is also getting used to different deployment conditions. Its Leclerc tanks had to be brought in by rail, as Germany does not allow such huge tanks to cross its territory. This military hardware also needs warming up with hot air during the winter to protect its electronic systems. The Aigle mission is set to grow: it is expected to have 6,000 soldiers by 2025, making it France's largest deployment abroad.
Number of the week: 4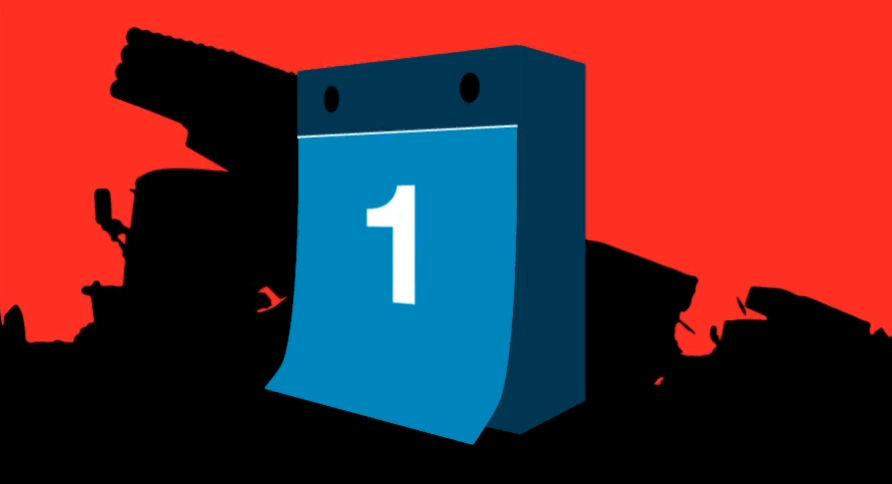 What is the value of an alliance if one party cannot fulfill its agreement? German Chancellor Olaf Scholz has raised expectations regarding Germany's contribution to NATO, stating last year that Germany will have the largest conventional European army in the alliance.

However, just a few months ago, experts estimated that Germany's ammunition would last for only two days in a full-scale war. Now our Estonian colleagues report a disheartening figure: four. With the current stock of ammunition, Germany can defend itself for only four days, which falls 26 days short of NATO's demands.

Meanwhile, the German government continues to reassure its partners that it can top up its supplies. And simultaneously providing support to Ukraine.
SUBSCRIBE TO EUROPEAN FOCUS
A silver lining to NATO's indecision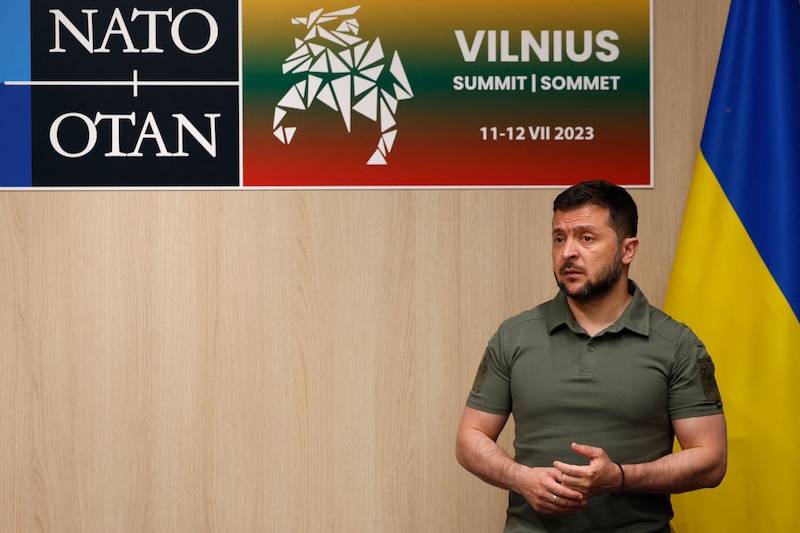 If all sounds but human voices ceased to exist, what was heard in Ukraine in the wake of the NATO Vilnius summit would be a deep sigh. Those of the older generation probably said: "We've been here before."
In 2008 at another NATO summit Ukraine received a vague reply to its membership aspirations, which can be summarised as: "You are definitely welcome some time in the future." This position infuriated and empowered one person wanting to conquer Ukraine and other former Soviet and Eastern Bloc states ― Vladimir Putin. He understood that he could lose influence over these countries "some time in the future".
Logically, the Russian president realised the time to act was sooner rather than later ― and started testing the West. Four months and four days after the 2008 summit, Russia invaded Georgia. This short war showed that invasions are still possible in Europe, as well as impunity for waging them. "It's horrible if you think about this," my then-editor at the Ukrainian daily newspaper told me. "And who's next, if not us?"
He was right. Putin unleashed war against Ukraine six years later.
Now the story seems to be the same: NATO is still irresolute. But I feel optimistic.
It's understandable that if NATO accepted Ukraine now, it would have to compromise its principle of defending a member who is under attack. Too many NATO states oppose sending troops to Ukraine, and to compromise on this issue would erode the alliance's future. If NATO introduced a concrete plan for Ukraine membership, Putin would know how to make its achievement impossible.
So that is why this slight disappointment makes me optimistic: if there is no plan, Ukraine can theoretically join NATO anytime. Also, this messes up Putin's plans. Once he's weak enough ― we will probably get in. And he's getting weaker.
Thanks for reading the 39th edition of European Focus!

What are your thoughts on your country's security within Europe, and on European security within NATO? If you want to tell us, write an email to info@europeanfocus.eu.

See you next Wednesday!

Teresa Roelcke