Hi from Paris,

Should we judge politicians by their family ties? In France, this idea has long been taboo. Former President François Mitterrand was able to maintain his mistress and raise a daughter with her out of sight, even though all the political journalists knew about the relationship.

Yet sometimes, family affairs are a matter of public interest. When the husband of the Estonian Prime Minister keeps business links with Russia, it is a betrayal of her political principles. When conservative politicians, obsessed with the idea of the 'traditional family', benefit their own relatives, such as Georgia Meloni in Italy, it's an abuse of power. Journalists have every reason to dig further into these issues.

When 'family' goes beyond kinship to refer to a vague group of tycoons, judges, and other powerful men close to the government, it is even more necessary to investigate. This definition comes dangerously close to a Mafia.

Nelly Didelot, this week's Editor-in-Chief
Estonian PM's moral collapse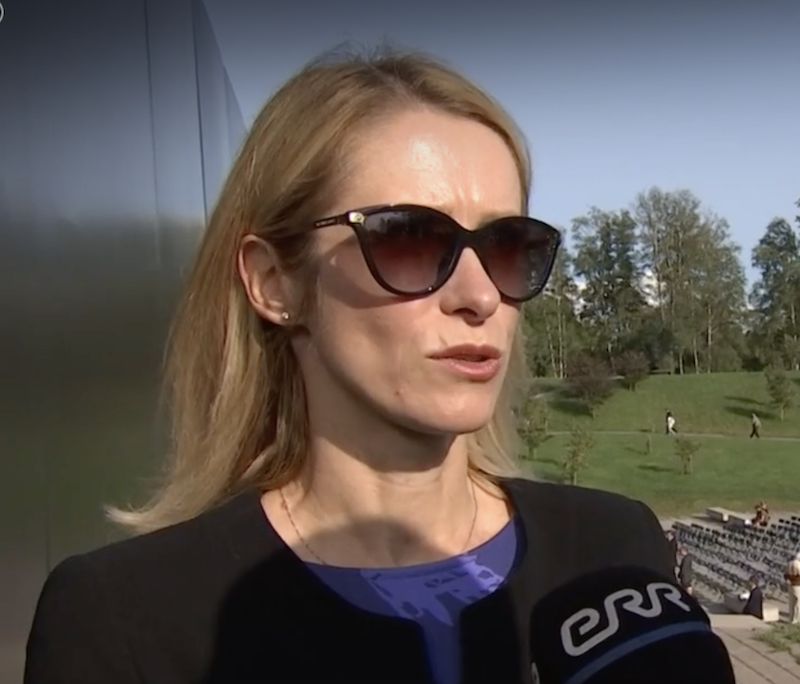 "My moral values haven't changed," the Estonian prime minister Kaja Kallas insisted. In just one week, Kallas's untouchable grip on the country's top job and her credibility collapsed.
What happened? Media revealed that her husband belonged to a group of business associates who continued to operate in Russia, despite its invasion of Ukraine. After first claiming their trucking company only helped 'one Estonian customer close down their Russian business' and were doing 'a morally good thing', new details started to emerge.
This customer was an aerosol canister factory that belonged to one of the associates. Instead of returning factory equipment from Russia to Estonia, the trucking firm continued carrying raw material to Russia, making at least 1.5 million euros in revenue on the deals.
If Kallas had not built herself up as a moral beacon regarding the Ukrainian war in Estonia and on the world stage, one might say this is business as usual. A few months ago Kallas urged local businesspeople to 'find their moral compass' and restrict ties with Russia. This wasn't a one-off statement, but has characterised her policy since 24 February 2022. She has been one of the most staunch advocates for sanctions against Russia.
She wasn't involved in the business herself and, strictly following the law, it wasn't illegal. Still, many believe her actions and statements constitute moral corruption.
Firstly, she tried to downplay the issue. Secondly, she insisted the scandal was revenge by middle-aged white men. Thirdly, she complained she was being bullied by reporters. Finally, she announced that her husband's continued business links to Russia are a non-issue in the West, but are in Estonia, because the people have high demands of their leader's 'moral values'.
As we went to press, she was still in power, though 70% of the public want her to resign.
Thanks for reading the 44th edition of European Focus, 

Cases of favouritism and nepotism are often those that most outrage voters.

In 2017, the conservative French presidential candidate François Fillon was supposed to win the election hands down, but he did not even qualify for the second round after a newspaper revealed that he had provided his wife with a fictitious job as a parliamentary attaché. I hope this result can be repeated elsewhere. 

See you next Wednesday!

Nelly Didelot