Hi from Prague,
 
Can you imagine a Wolf in judge's clothing? Or a Head of a Constitutional Court who is the governing party leader's "social discovery" whom he "enjoys visiting"? Politics and the justice system clash in many countries. This Monday, the European Court of Justice struck down more elements of Poland's judicial reform, ruling that publishing online declarations of judges' memberships of foundations or political parties violates their privacy rights.
 
The problems in Poland, Hungary and Ukraine are widely known. Still, you may be surprised to read that in Spain, the body overseeing the country's judicial system has been operating on an interim basis for more than four years – due to a dispute between the two main political parties. Even in Germany, there are issues between politics and justice.
 
Talking about the rule of law and the justice system might sound boring at first, but I'm confident you will find fascinating reading in this week's edition of European Focus, as the challenges see parallels across borders.
 
Gyula Csák, this week's Editor-in-Chief
Poland's 'barely sufficient' judges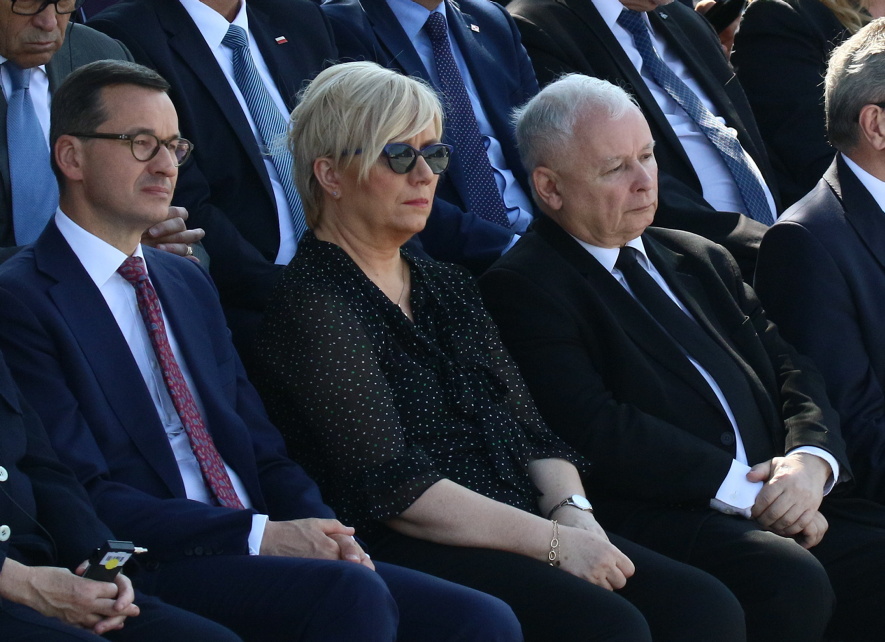 Poland's courts are having problems staffing incompetent judges. This is the result of the governing Law and Justice's "reforms" since the party won an outright majority in 2015.
The epitome of these problems is Julia Przyłębska, the chairwoman of the Constitutional Court, whom Jaroslaw Kaczynski, the leader of Law and Justice, called "his social discovery". He often met her privately and praised her culinary skills.
Przyłębska became a judge in 1987. She passed the state exam with 'barely sufficient', the lowest possible grade for admission to the profession. There are many similar examples. The Association of Independent Judges "Iustitia" published a report showing that the Minister of Justice, in the first years of the "reform," replaced 160 court presidents with his appointees, despite many lacking qualifications. As a result, the waiting period for resolving cases in Polish courts has increased.

The purpose of such operations is for the governing party to gain the loyalty of judges. The Constitutional Court under Przyłębska's leadership issued rulings in accordance with the will of the authorities. An example was in 2020, when the judges ruled that abortions previously allowed in cases of fetal damage or defects were unconstitutional. This led to huge protests.
But resistance to top-down changes imposed by the authorities is still strong in Polish courts. Ziobro's nominee judges are being dissected by the "old" part of the judiciary, making it impossible for the former to rule smoothly.
Also, the work of the Constitutional Court is frozen. Some judges are demanding that Przyłębska leave, recognising that her term has expired. They do not want to come to court sessions. The court under her leadership has become a de facto dysfunctional institution.
The EU is the last guardian of Polish courts' independence, and it should not hold back in its efforts to defend this key principle of the 27 member-bloc.
Thanks for reading the 33rd edition of European Focus,

Bribery, kidnapping, plotting – these sound like subjects of a thriller. And in a sense they are. For most of us, justice and the rule of law are not a daily concern, such as inflation or housing problems, but they are just as important to our quality of life. Let's keep that in mind.

See you next Wednesday!

Gyula Csák