Hi from Tallinn,

Football is mainly about sports, but it is also about politics. The same is true for other global sports such as tennis or basketball. In theory, it doesn't have to be that way, but as soon as a fan shouts a racist taunt from the stands, the rest of the sports community has no choice other than making a choice.

Not saying or doing anything is also a choice, and a passive and political act. The same goes for saying something that doesn't really mean anything such as "If I could stop the war, I would do it". These are the words of Belarusian tennis player Aryna Sabalenka, who was scolded by her Ukrainian opponents in the French Open this year, for anonymising the aggressor in the war in Ukraine.

Readers of this week's edition will probably realise the same as I did at our weekly editorial meeting – there is a way to take action without really wanting to take action. This approach results in ineffective half-measures against bigotry, continued racism in the stands and further intolerance.

I hope readers will have thoughts on what further choices are needed for their society.

Herman Kelomees, this week's Editor-in-Chief
Don't keep calm with racism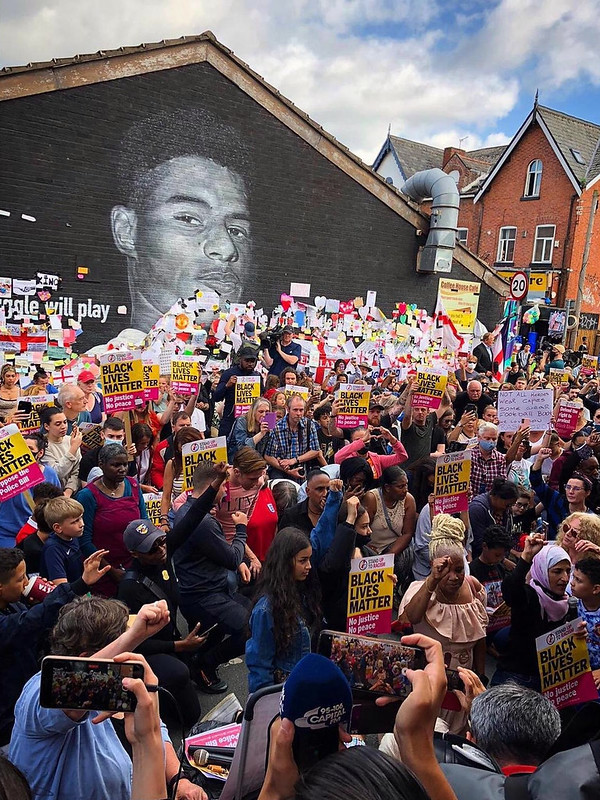 Racism in UK football may not seem as widespread as in Italy or Spain, but this does not mean that such bigotry against footballers belongs in the nation's past.
The abuse aimed at English players Marcus Rashford, Jadon Sancho, and Bukayo Saka following their nation's loss in the Euro 2020 final was the tip of the iceberg. Recently, during a match against Crystal Palace, Tottenham Hotspur forward and South Korea captain Son Heung-Min encountered a racist gesture from a Palace fan.
But a remarkable difference between England and Italy and Spain is that both clubs condemned the abuse, with Crystal Palace banning the fan from future games, while the police launched an investigation. The Football Association and football clubs in England, and the United Kingdom in general, are vocal and proactive in condemning and investigating racial abuse, unlike in many other European countries.
In a Coppa Italia semi-final between Inter Milan and Juventus last April, Milan striker Romelu Lukaku faced racist chants from Juventus fans, and made a silent 'shhh' gesture to the crowd, which saw the referee send him off, and league suspend the Belgian international (the decision was later reversed).
Spain tells a similar ugly story. Real Madrid winger Vinicius Jr faced abuse from La Liga competitor Valencia's fans at a clash last month, and threatened to leave the pitch. A general issue in the two south European countries is the lack of an organised condemnation of racism, which still remains isolated and practised by a minority of fans.
This goes beyond authorities implementing laws against racial discrimination to social media and sports culture, education, media awareness and a shift of perception, with teams and organisations like Kick it Out and Show Racism the Red Card, which monitor and condemn abuse in the UK.
Racism has not gone from football in England, but the nation can demonstrate lessons that other European leagues could follow.
Thanks for reading the 32nd edition of European Focus,

Let's take the words of Aryna Sabalenka and try them in a different context. What if you were to say "If I could stop racism, I would do it"? My response would be: why do you assume you have no agency?

I hope more people can get over the discomfort of choosing to do something. Donate to campaigns, use your platforms, and raise a more open and accepting generation. I'm confident this will result in a more tolerant Europe.

See you next Wednesday!

Herman Kelomees