Hi from Skopje,

Trains are everywhere in Europe. Whether travelling at high speed or a more leisurely pace, whether fancy or straight out of a Soviet dystopia, our continent and its progress could not be imagined without them.



Then why have they fallen out of fashion in recent decades? Are cheap flights and the convenience of cars killing the railway, and making it a relic of the past?



At the editorial meeting for this edition, one thing was clear – the topic is overwhelmingly complicated and among all the bottlenecks, different track gauges, border crossings and gaps in the current infrastructure that need bridging, one can develop a headache.



A bold ongoing European initiative aiming to revitalise this irreplaceable infrastructure, it seems, is not enough, and rails in our countries are still moving at different speeds. In some places, trains have literally reached the end of the line.

What is needed, it seems, is a common European mindset, and then a lot of joint work to bring rail back on track.
Greek railways: from bad to worse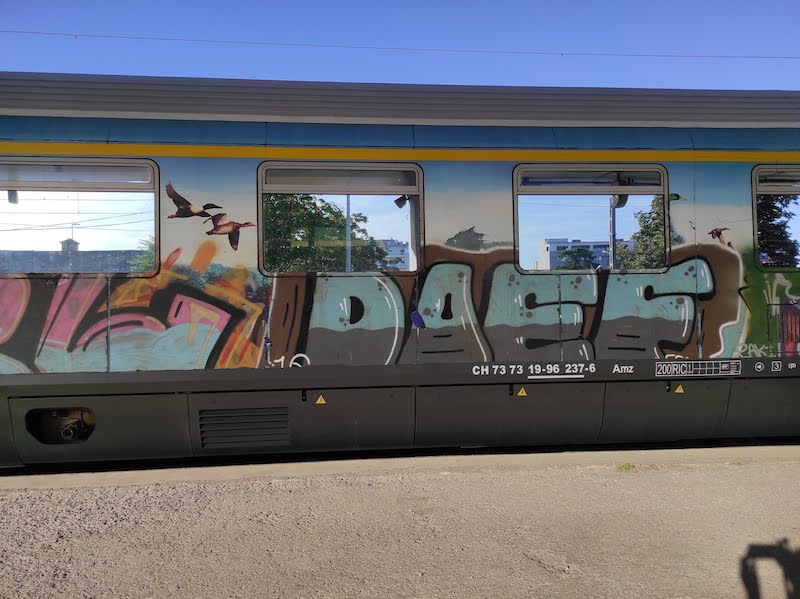 Europe's most touristic destination has for years been unreachable by international train. Meanwhile, Greece's domestic lines paint a similarly grim picture. Chronic financial and staff shortages, corruption and disregard for EU rules are the main causes for the current decline.
In 2011, trains linking Thessaloniki with the Balkans and then to the rest of Europe were suspended by the Greek government. They relaunched briefly in 2014, before being cancelled again for good.
Jointly operated by Turkey and Greece, the train connecting Thessaloniki to Istanbul launched in 2005, but was slashed in 2011 due to cost-cutting by the then Greek state-owned company TrainOSE.
Turns out, these lines simply could not keep pace with cars, buses, and planes.
The Thessaloniki-Alexandroupolis route, the most important domestic railway line since 2010, has suffered from a lack of staff and maintenance, placing the infrastructure in an atrocious state. The 440 km route now takes 8.5 to nine hours. George Nathenas, a traffic expert, says that was also causing problems for the cancelled Thessaloniki-Istanbul route.
Over the last 30 years, despite available funding, the modernisation of the network has been one big failure.
"The memorandums imposed [by the IMF, EU and Greek Government] due to the Greek financial crisis caused the laying off of experienced personnel and the separation of the national railway company into independent legal entities that dispute among themselves, and this also had implications," explains Nathenas.
This degenerated from bad to worse. Last February, 57 people lost their lives in a head-on collision between two trains near Tempi Valley, provoking a national outcry. A prosecutor's investigation discovered the automated system for re-routing trains, which would have prevented the human error, did not work.
In September, severe damage on the railway network was caused by the storm Daniel. The government promised a full recovery of the damaged railway – but only in the next 1.5 years. Even if this is achieved, this would still be a drop in the ocean of problems that need to be solved.
Thanks for reading the 51st edition of European Focus!

Instead of a headache, I hope we've offered you a productive brain tease.

Think of the last time you took the train? Was it a local line or cross border? How was it? What was missing, and how can things be improved in your region?



As always, we are interested in your feedback. You can write us an email to: info@europeanfocus.eu.



See you next Wednesday!

Siniša-Jakov Marusic