Hi from Madrid,

Yes, we have to talk about weapons – again. In Spain, when trying to find out details about the arms supplied to Ukraine so far, one runs up against a wall of silence. But the issue of weapons is key to each new phase of Russia's war in Ukraine, the latest opening with a terror chapter of cheap Iranian drones in the skies above.

This new sound of war accelerated Europe's realisation that some former red lines no longer apply, such as providing Ukraine with more comprehensive air defence systems. But with winter upon us and the war already eight months in, it's easy to get caught up in the mounting production and funding problems.

Perhaps it seems paradoxical to believe that more weapons for Ukraine will shorten the war, but certainly scaling back the supply would put Ukraine in an unacceptable position. For some countries, this is crystal clear, while for others, the extra incentive to develop their own defence industries also plays a role. And yet others use shrill narratives as weapons, so that we can hardly believe our ears.
Peace in Ukraine requires more European weapons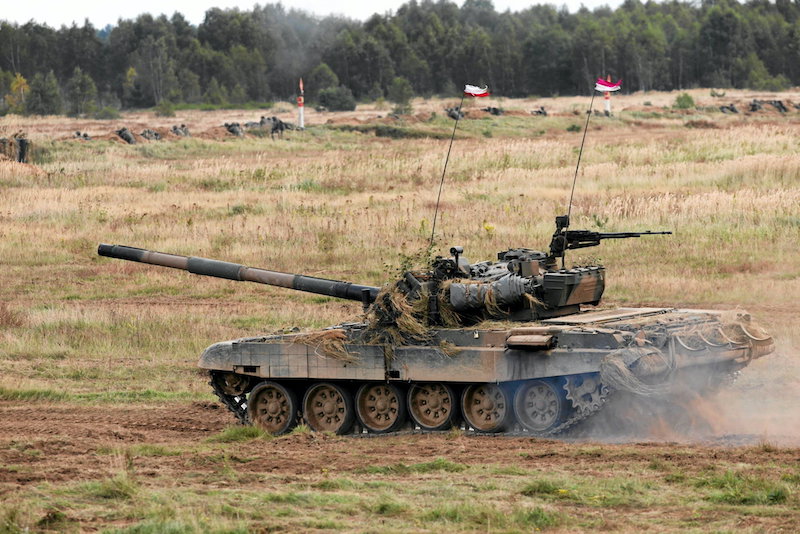 The latest phase of Moscow's terror strategy in Ukraine tells us something: that Russia is helpless. But it also tells us that there is no better moment than now to further strengthen Kyiv's military. The Russians are unable to hold the occupied territories, let alone conquer new ones. The Ukrainians are making progress and gradually liberating the country thanks to weapons supplied from the West.
But the capacity of the countries that have sent most of the weapons so far is slowly running out. This is a dangerous moment for the EU. However, it needs to become even more involved, instead of scaling back the arms deliveries.
In Poland, the conviction that standing alongside Ukraine means defending itself against Russian aggression has followed both those in power and the entire opposition from the very beginning of the conflict.
So far, Warsaw has donated equipment worth $1.7 billion. The country has given Ukraine so many weapons that it is now struggling with its own stockpiles. That's why it is rapidly ordering tanks, aircraft and heavy weapons from the United States and South Korea, regardless of the cost.
Poland feels that the rest of Europe is not doing enough. In Warsaw's view, the recently agreed EU military aid package of €3.1 billion is too little. The equipment already handed over by the Poles accounts for more than half of that amount and will not compensate for the country's outlay (and there are 26 other EU countries waiting to be reimbursed).
It is time for other European countries to become more involved in the defence of Ukraine. Russia's withdrawal cannot be achieved other than through military victory. Paradoxically, this is the only way to save thousands more of Vladimir Putin's victims from death.