Hi from Tallinn,

My country has never played at the World Cup or won a major sports competition, but for several months, we have topped the EU inflation chart (22.5%). Rising costs could force the sick and elderly out of care homes. I can lament over this situation for only so long, until I realise how much worse things can get.

In Moldova, inflation is at 35% and wages are about three times lower than in Estonia. For Moldovans, everyday struggles are exacerbated by energy blackmail from Russia, and actual missiles landing in their backyards. I found all of this difficult to comprehend considering the supposedly dire situation in my own country.

Governments are scrambling to come up with solutions – all of them are imperfect, but a lot are also unfair and infuriating to people who have worked hard their entire lives. This week's edition will offer some lessons on what to avoid.

Herman Kelomees, this week's Editor-in-Chief
Inflation rocketing in Moldova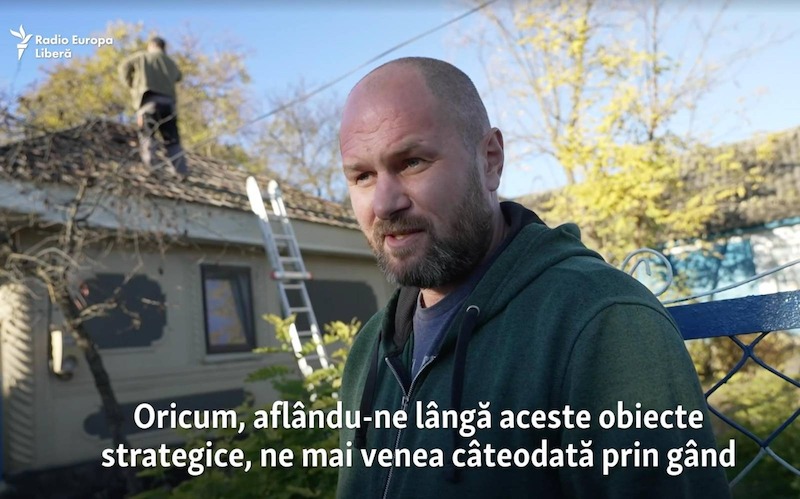 Andrei Luca was teaching history when he heard the explosion of the first Russian missile that fell on the territory of Moldova. The sound of the muffled boom came from 6 km away, from Naslavcea, the village on the country's northern border with Ukraine.
"In half an hour, the scared neighbors called me to tell me that the shock wave broke their windows, and some pieces of the ceramic tile on the roof of my house."
Although this was the first direct damage from the war that has spilled over to Moldova, it was not the first severe blow to the country. Having half of the energy infrastructure in Ukraine destroyed by the war forced Kyiv to stop exporting energy, and Moldova had to look for alternatives for energy supply.
All of this is happening in a country with a 35% inflation rate (the highest in Europe other than Turkey) and an average salary of only a bit more than 500 euros. Inflation hits the elderly even harder: the state minimum pension is 100 Euros per month, but the monthly food basket is 120 euros.
This is because the separatist, Kremlin-backed Transnistria region decided to drastically cut its supply to Moldova. It used to supply 70%of Moldova's energy, now it will provide only 27%.
After the bomb attack, Andrei had to spend 270 euros out of his pocket for bills, mostly for heating, now powered by electricity from Romania, which is three times more expensive. "This month we're switching to wood and coal," he says.
In order to ensure the bare minimum for his three small children, he does extra lessons, rents an apartment in the capital and works as a pastor at two evangelical churches on weekends. "We can't afford to live on our salary alone," he says.
Thank you for reading our 12th issue of European Focus,

It is going to be a difficult winter. I hope this week's edition has helped to offer you some ideas on what kind of solutions from around Europe work and which do not. It is as important to consider what's fair and what we must demand from our governments.

Feel free to write to us with your opinions and suggestions, and we hope you have the chance to prepare for the holidays!

See you next Wednesday!

Herman Kelomees