Hi from Budapest,

Our dependence on energy is clear. But where we get our energy from is much less obvious.

As the European Union moves closer to reaching carbon neutrality by 2050, some argue that nuclear energy is the key factor in ensuring we achieve net zero. But as I am writing these words, Germany has already shut down its remaining reactors and environmental concerns are shifting public opinion towards renewable energy in many EU countries.

Others think differently: just a few days ago, Finland launched Europe's largest nuclear reactor, Romania is implementing new technologies with the help of the United States and just 120 kilometres from my office, construction works are under way for Hungary's new nuclear unit in Paks.

Saying there are different views on the use of nuclear power in Europe is an understatement.
While environmental concerns are mostly in focus, it would be ignorant not to see how politics play a part. After all, building and supplying nuclear reactors is big business – but does that necessarily mean we have to be dependent on countries such as Russia?

Read this week's edition of European Focus to find out.

Viktória Serdült, this week's Editor-in-Chief
Wind of change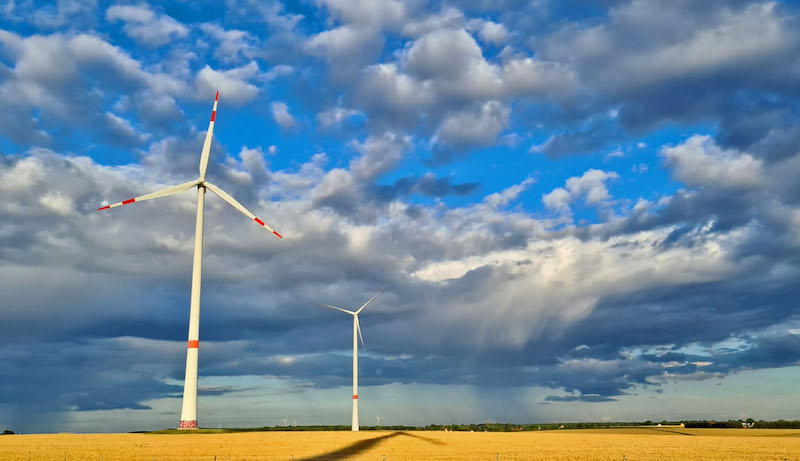 My uncle has an apartment in Hamburg, overlooking wind turbines. Although there are strong currents in the city, the blades have often stood still in recent months. Why? Because there was too much electricity in the German grid and energy plants that could be shut down had to stand idle.
Actually, the last German nuclear power plants were supposed to be shut down at the beginning of this year. But supporters of nuclear power seized the opportunity and the fear of power shortages due to the energy crisis to lobby for a period of grace, and their operating time was "stretched" by a further three-and-a-half months.
Last Saturday, they were finally put to rest. These plants were not critical to the energy mix, as they covered only six percent of Germany's electricity consumption.
Would we have had power outages in winter without them? Probably not. Many days, Germany even exported electricity. It's quite possible that those were exactly the periods of time when the wind turbines near my uncle's apartment were standing still.
I think it's naive to play off the danger of the climate crisis against the danger of nuclear power plants. We saw in Chernobyl and Fukushima how devastating the consequences of accidents can be.
It is possible to make power plants safe against accidents, natural disasters and sabotage, as has been the case in Germany (probably thanks to continuous criticism from the opponents of nuclear power), but the risk cannot be eliminated.
Also, the waste from the plants will remain dangerous for tens of thousands of years. Safe storage alone makes this form of energy production much more expensive than solar and wind.
The energy that some have invested in recent months to polemicise for extended operating times would be better spent on expanding renewables, so that the turbines can use the wind that's blowing freely….
Thanks for reading the 27th edition of European Focus,

There is no doubt nuclear energy is a divisive issue.

While I would refrain from taking sides, I do hope this week's edition helped shed some light on why some countries oppose what others see as the only alternative energy source.

After all, understanding each other is the key to living together – with or without our nuclear reactors.

See you next Wednesday!
Viktória Serdült